My dear friend LG went over to my house yesterday because it's US Memorial day. Since we both work US days, it is a holiday for us so we decided to scrap together. This is only our 2nd time but boy we had fun. That girl is super to the max chaaaaaatty! We started around almost 2 in the afternoon and ended around 8 in the evening and boy did she fill up my scrapbook room with her stories! Oh boy we were loud! :)
But the best part is, we went to the post office to grab her package and my oh my it was her MME prize package. But the surprise is, she got two sets of the collection she chose and she gave the extra set to meeeeeeh! Me! Me! Me! Yipeee! I was shouting with so much scrappy joy. Thanks again LG!
Here's a pic of the goodies! There were 40 double sided 12x12 pps and die cut pps. 70 die cut / journaling blocks, 6 alpha stickers, 3 stickers and 7 trasparencies!!! OMG! What a prize pack! And these are the new MME So Sophie lines!!!! Oh so happy. :)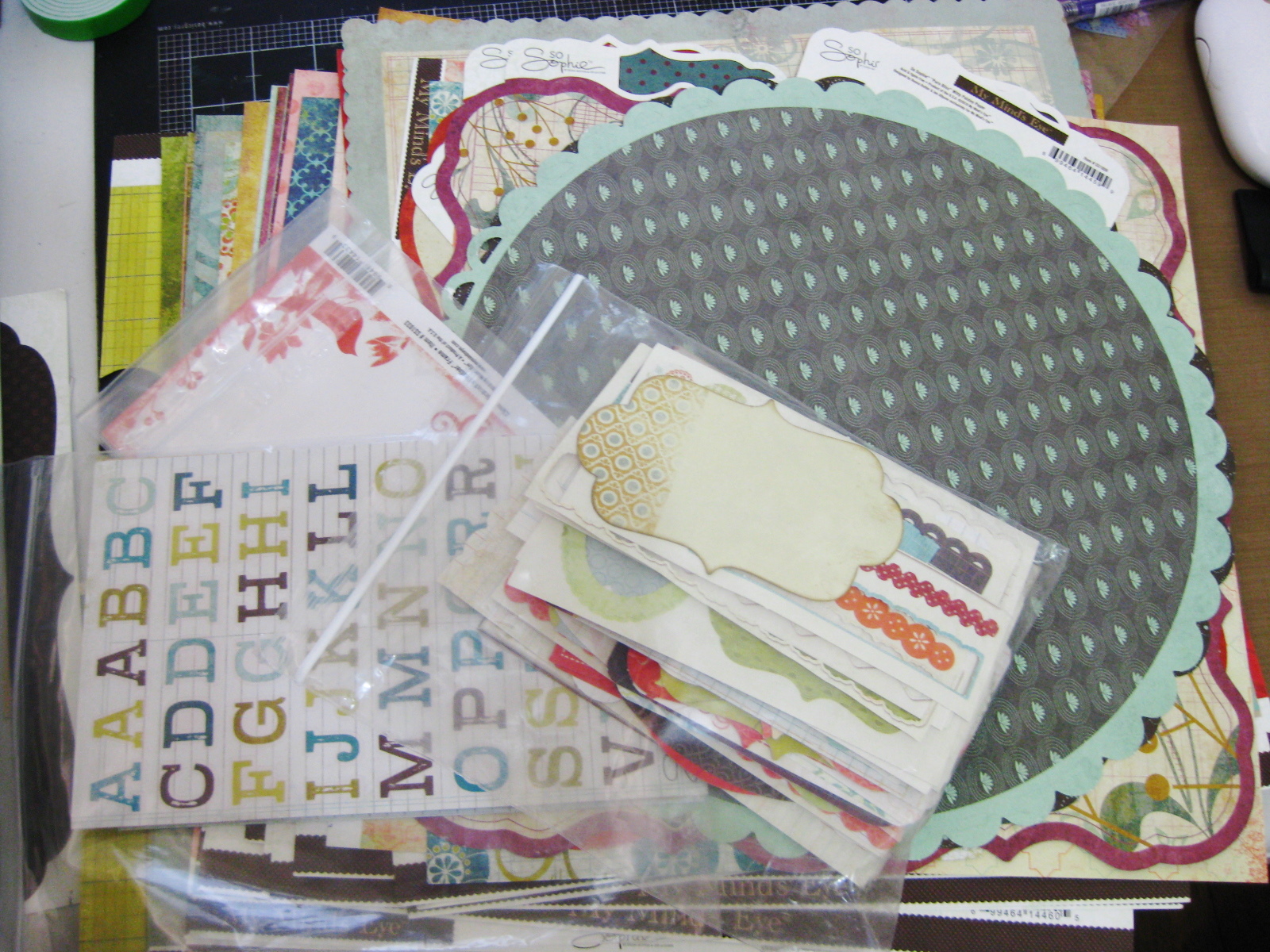 Ok, now back to the scrapping topic heehee, I made one LO and so did she. I know, 6 hours of scrapping time and we only made one each. Too much talking... :) Oops I made 1.5 LO and finished it later that same night. And here they are...
I've finally used my love struck pps I bought back in Feb.
Some close ups... I went green too and used the packaging of the stickers that says Love Struck.
These are just cut outs from the lovely papers. I just had to find the right size and layered them all together.
For the next layout, I already used the new papers LG gave me! Super excited and might I say I love that So Sophie collection so much. The colors are just my style! This is also based on the new sketch posted over at
Pencil Lines
. Not sure what it is about their sketches, it always looks so simple but I'm surprised with what I create with it everytime! :)
For this one, I used a few silhouette images and die cuts. The butterfly is a print and cut image from the House of 3 bought through the Silhouette store and the title below is also a die cut which I stamped with script, embossed with clear embossing powder and glimmer misted with patina and coffee shop.
That day could not be any better!!!
Cheers!
Cathy